"I didn't even know what basil and lemongrass looked like," exclaims Apple Kitaphanich, aghast at her initial ignorance. "What does it look like? What do I do with it?" Shamefaced, she had to ask this when first learning to cook at her organic farm, Rai Ruen Rom, an hour away from northern Thailand's Chiang Rai.
For this Bangkok native, venturing into organic farming was not just about going back to basics. She also believes in the importance of knowing where our food comes from, not mindlessly eating what's on our plates. "You need to know the story behind the items in your meal, the value of them arriving on your plate."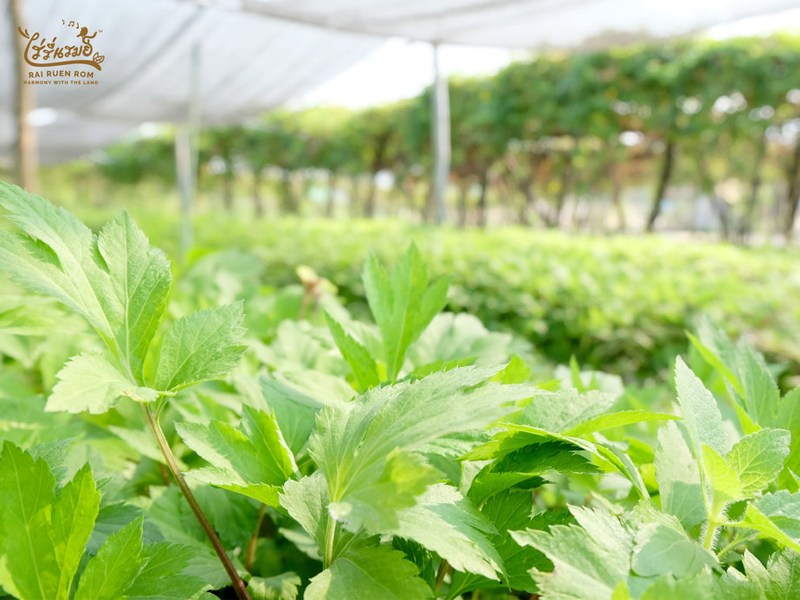 Apple also wants to connect the farmer to the consumer, "to learn about each other and share those values together." So that both consumers and farmers appreciate each other's efforts to ensure the best possible produce. "The farmer won't use chemicals to hurt his consumers and regular people must realise that, just because they have money, it doesn't mean they can buy just any food."
Apple, 32, and her sister Cherry, 29, were part of a group of young Thais at the Sustainable Brands 2016 Bangkok conference who are exploring living more mindful lives with sustainability values at the core of their small businesses.
On a piece of land purchased by their father 20 years previously, after a year in an Agriculture programme, Apple initially set up their organic farm. Two-and-a-half years later she moved into a little hut with no electricity, learning to grow rice, rear fish and plant vegetables using best-practice, sustainable farming method.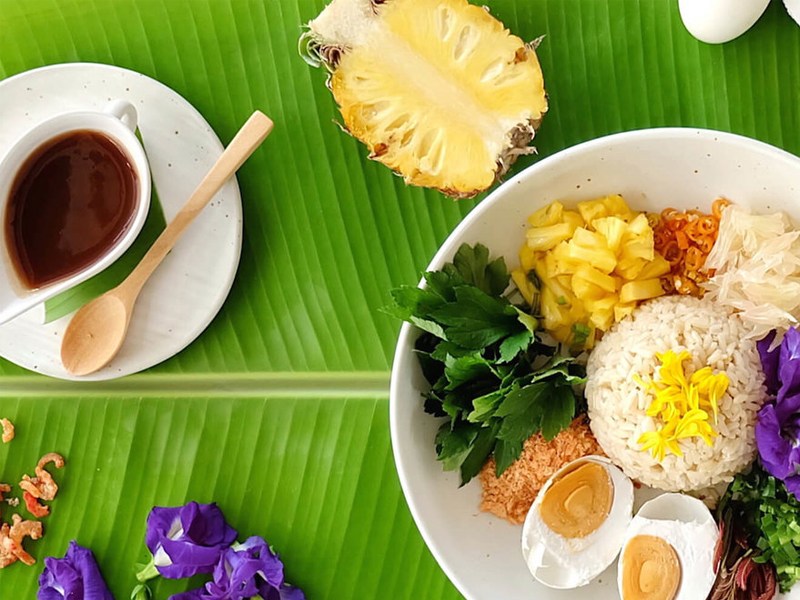 "You need to know the story behind the items in your meal, the value of them arriving on your plate." – Apple Kitaphanich
Now she serves their fresh daily produce in a newly launched cafe, and invites guests to stay at their chic, fully furnished eco teepees and join them as they tend their animals and crops. They are in the midst of building a learning centre to enable guests to couple their education on sustainability farming with practical applications, as well as workshops on photography, painting and Thai craft.
Other than the growing awareness about their efforts, Apple is pleased to note more teenagers returning to their villages. And, after working with her, they are choosing to go home to the land to practise what they have learned.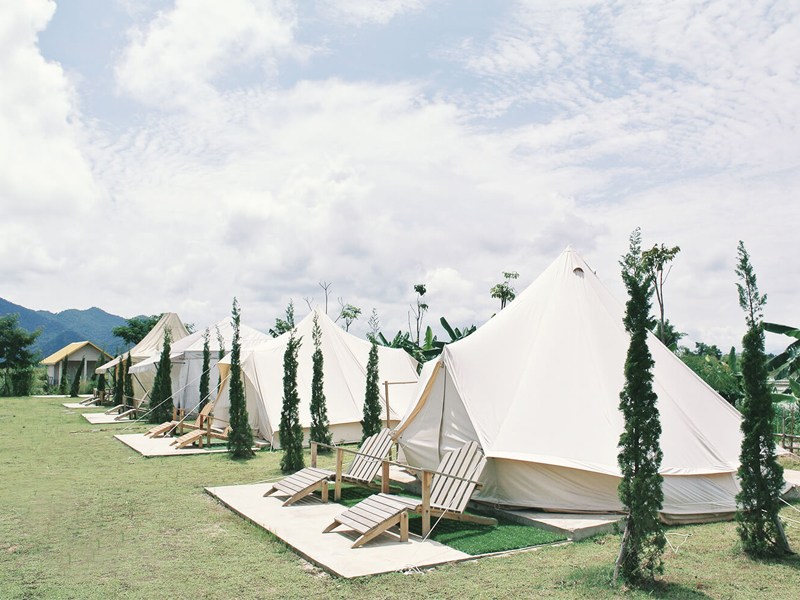 She says, if every street can afford a 7-11 convenience store, her goal is to create a supermarket in every village, selling fresh produce. "The shortest destination for food to travel from farms, saving on packaging and transportation and allowing farmers to earn more." She also hopes to grow her ideas to reach other villages in Thailand. "The answer is in the sufficiency economy, also one of our late King's pet initiatives."
Article written by Jacqueline Pereira, Language Works.
Credits to Rai Ruen Rom.