Biji-biji is a Social Enterprise that promotes sustainability in Malaysia. We create social and environmental impact in Malaysia by offering both companies and individuals solutions that support their efforts to be more sustainable. We offer accessible, interactive and collaborative approaches to sustainability through design, building & production, consultancy & events.
We aim to inspire businesses to think and act sustainably, collaboratively and constructively. Let's move towards a smarter and more responsible future together.
How do we do this?
We promote a sustainable lifestyle by designing and building products that incorporate discarded or rejected materials, such as art installations, furniture and bags. These sustainable builds and installations are often integrated with custom electronics for more interactivity and engagement.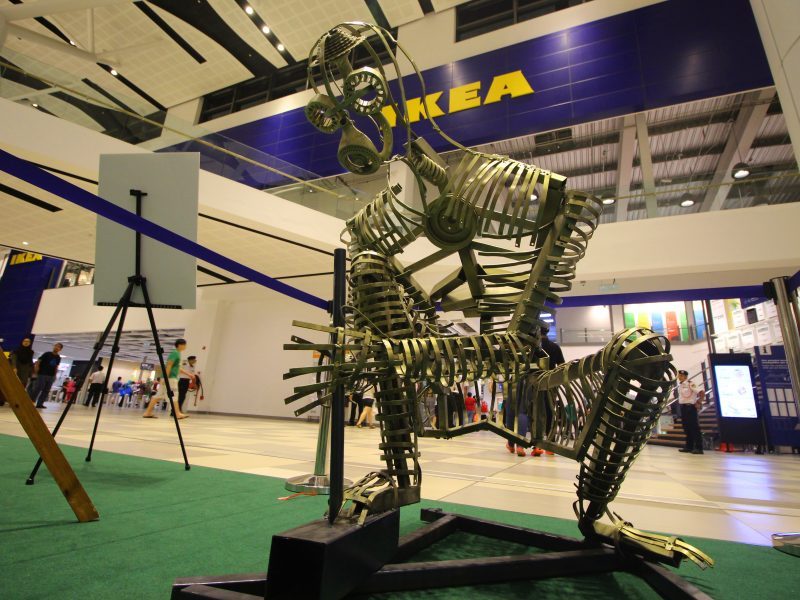 Creative Builds
We design and manufacture a wide range of art installations, covering different styles and materials. We constantly strive to push the limits of our imagination to conceive the solutions of tomorrow.
At our facility in Klang, we work with the most sustainable materials and latest design technologies to craft responsible, engaging and beautiful pieces. Our team of expert designers and builders know fabrication processes inside out so you can be sure that your project is managed in an efficient, responsible way, always considering safety and quality as our top priority.
Let us rummage through your store room and see what we can do, or leave it to us to find treasures worth salvaging to create your landmark art installation with us! Our talented and creative team does not flinch at a challenge; throw us your wildest ideas and let us show you what we can do.
Energy Playground
Biji-biji Initiative aims to develop and promote green technologies that are affordable, accessible and open-ended designed.
Our Energy Playground is developed with the following sustainable and quality principles: modularity, renewable energy, creativity, longevity, smart systems, education, community engagement and energy efficiency.
Our aim is to create engaging, educational and FUN playgrounds that tackle energy challenges through education. Our playgrounds also encourage community gathering (placemaking) and can be designed to suit the needs, demands and interest of the local user.
The modular architecture we developed for our Energy Playground enables a wide range of application such as phone charging, chill-out areas, alternative energy systems for marginalised communities, solar powered street lights, games and educational boards.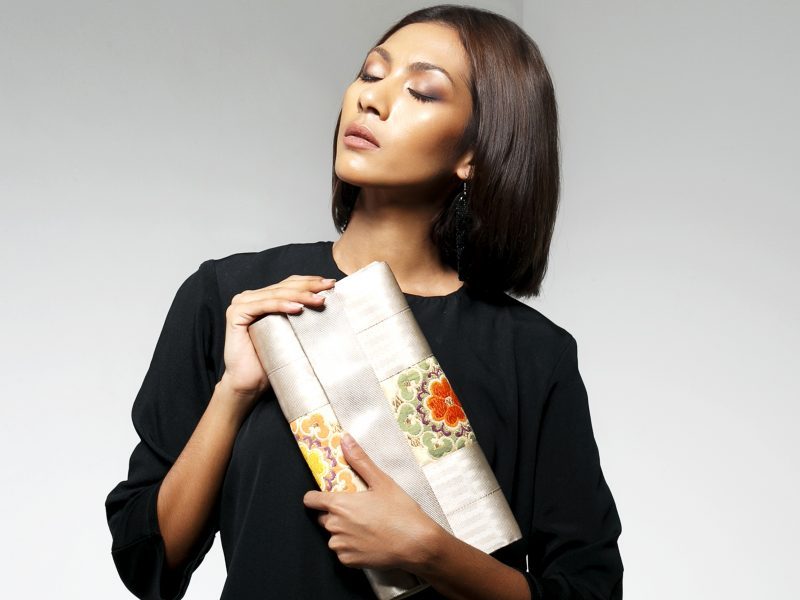 Sustainable Fashion
All our bags, clothing and accessories are made using discarded or underutilised materials such as seat belt, advertising banners and felt. To ensure fair and responsible practices, we manage the our entire value chain in-house, from design to production to sales.
We advocate the critical necessity for the fashion industry to commit to sustainable and ethical standards which are today considered "alternatives" to the typical manufacturing process. Our mission is to change these perceived "alternatives" into the norm.